History of the Branch Davidians
---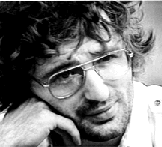 ---
The Branch Davidians orginated from the Seventh-day Adventist Church and the Seventh-day Adventist Church orginated from the Millerite Movement. To understand the history of the Branch Davidians we must trace the history of the Seventh-day Adventists. After the "Great Disappointment", when prophecies of Christ's return failed, some "Millerites" created the Seventh-day Adventist Church.In the 1930's Victor Houteff, and Adventist, claimed he was God's new prophet. This idea was not accepted by the Church and he was kicked out. However , when he left , those who believed him joined him to form the "Davidian Seventh-day Adventists," which were also known as "The Shepherd's Rod."

Florence Houteff took over the group when Victor died in 1955. Florence was opposed by Ben Roden. Roden believed that God had chosen him to be a prophet. The "Branch Davidian Seventh-day Adventists" were formed when Florence made an incorrect prediction about the end of the world. Roden formed this new group and brought with him a large group from the Davidian Seventh-day Adventists.

Lois Roden became leader of the group in 1978 when her husband, Ben Roden, died. Vernon Howell, a.k.a David Koresh, joined the group in 1981. Two years later he had his first vision from God. This event causes problems between Koresh and Lois's son, George. George Roden then tried to become the groups prophet but was beaten to it by Koresh. Koresh then takes control of the group. The Branch Davidian compound was first raided on February 28, 1993. The Davidians fought back the raid and on April 19th the Bureau of Alcohol, Tobacco, and Firearms (ATF) raided the compound one last time. The compound exploded and all were killed except 9. The Branch Davidians still exist today and are trying to inform the public about the truth.
---
Back to Main Page:

---
---